Dr. Lou Jacobs
Lou Jacobs, DC, CACCP, originally from Farmington, Maine, opened Jacobs Chiropractic Acupuncture Center in 2003. Dr. Jacobs received his undergraduate degree from The University of Maine at Farmington and Beijing Polytechnic University, Beijing, China. He received his Doctor of Chiropractic degree from Cleveland Chiropractic College in Kansas City, Missouri. Dr. Lou is a member of The International Chiropractic Pediatric Association, and The Maine Chiropractic Association.
In addition to his degrees, he has accumulated over a thousand of hours in continuing education since graduation from chiropractic college. "Dr. Lou" as he is often called is licensed to perform chiropractic acupuncture (acupuncture performed by a licensed Doctor of Chiropractic). Dr. Lou further specializes in the treatment of children, musicians, extreme sports athletes, and pregnant mothers.  He was awarded board certification after completing advanced training and examinations to work as a specialist with children and moms before, during and after pregnancy. This board certification was awarded by the Academy Council of Chiropractic Pediatrics and The International Chiropractic Pediatric Association (icpa4kids.org).
Dr. Lou is Webster Technique certified and has completed his training with the International Chiropractic Pediatric Association.
Dr. Lou is Maine's specialist in the treatment of musicians. Dr. Lou has worked with dozens of professional local musicians as well as the likes of Trey Anastasio, The Pixies, Gogol Bordello, Edward Sharpe and The Magnetic Zeros, Tommy Emmanuel, Blackberry Smoke, Mumford & Sons, Steve Vai and many others.
Dr. Lou is also on the board of directors of Snowlion Repertory Company.
On July 10, 2014 Dr. Lou became the first American chiropractor to be licensed in Romania and is one of only two chiropractors recognized by the ministry of health and the ORDINUL PRACTICIENILOR de MEDICINA COMPLEMENTARA / ALTERNATIVA.  When in Romania, Dr. Lou sees patients at Intermedicas Worldwide. (www.intermedicas.com)(www.chiropractorbucuresti.com)
Dr. Jacobs' interests include music, cars, cooking, the circus, travel, lifting weights, photography, art, balloon sculpting, and making kids laugh. In addition to research and evidence-based care, his attitude toward healing is directed by the wise words "It's good to have an open mind, but not so open that your brain falls out". Dr. Lou can be found on twitter @drloujacobs and on Instagram at dr.loujacobs.  Dr. Lou lives in Cumberland with his wife and 11 year old daughter.
E-mail: drj@drloujacobs.com
Dr. Max Jacobs
Dr. Max is currently practicing in Portugal. For more information visit the website below.
E-mail: max@ahimsahealth.com
Website: www.drmax.pt
Aaron Vela, Senior Chiropractic Intern
Aaron is originally from Longmont, Colorado and is currently pursuing his Doctor of Chiropractic degree from Life Chiropractic College West in Hayward, CA. Aaron received his undergraduate degree from the University of Colorado – Boulder in Ecology & Evolutionary Biology. Aaron moved to Portland, Maine from California with his wife and two daughters so he may complete his licensure requirements while working under and learning from Dr. Lou and his team.
Intern Aaron's interests include traveling with his family, skateboarding, weight training, trying new cuisine from around the world, hiking, frisbee, golf, and movies. He is always looking for new and exciting outdoor activities and loves an adventure he can share with his family.
Aaron is overjoyed to be a part of the team at Jacobs Chiropractic Acupuncture and is looking forward to sharing his love of chiropractic with the community.
Crystal Pomerleau, Patient & Office Coordinator.
Crystal  will most likely be the first person you speak to when you call our office. She is in charge of scheduling your first appointment and coordinating your care schedule to make it as convenient and efficient as possible.
Karen Rubino, Chiropractic Assistant
Karen is a Boston native who moved to Maine in 2017. She has worked in the medical field for over 20 years and when she moved to Maine she started her own dog walking business. Karen is involved with dog rescue transportation, which brings her joy to be able to help.
For fun, she likes to go to stand-up comedy shows, movies, and spending time outside in nature.
Karen is super excited to be helping people as Dr. Lou's Chiropractic Assistant.
Email: Karen@drloujacobs.com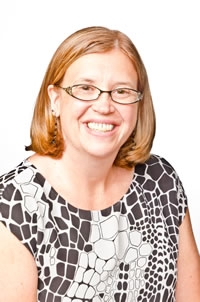 Erin Judge, Insurance Billing Specialist
Prior to October 2019, Erin had been the office manager and Insurance billing specialist at JCA for nearly 11 years. After moving to Florida, Erin continues to handle insurance and billing at JCA.
Email: ErinJudge@gmail.com