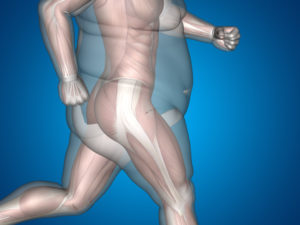 Dr. Lou is a weight loss expert who has helped hundreds of people lose thousands of pounds without the use of drugs or surgery. His methods involve education, inspiration, and empowerment and tested strategies that have worked for his clients in the past. These strategies involve handing you the tools to be in control of the execution and success of the plan of action that he creates with you. While most people struggle in similar ways, each patient of Dr. Lou's gets a plan designed around their individual needs. Dr. Lou offers private one on one coaching as well as tele-coaching and group coaching.
Dr. Lou uses lab-grade technology for body composition testing and cellular metabolism monitoring.
If your weight is causing pain, testing and monitoring your body composition may be covered by your insurance company.
For coaching rates and questions, please call (207) 774-6251 to set up a free 10-minute screening call with Dr. Jacobs. Fill out a contact form to get your appointment started!
Dr. Lou organizes a yearly weight loss and fitness challenge called "Dr. Lou's Weight Loss And Fitness Challenge."  The 3-month challenge begins at the beginning of the year and pays cash prizes to the winner(s).
Dr. Lou's offers a number of videos to help you navigate common day to day obstacles while trying to maximize weight loss and fitness. Subscribe to his channel for helpful 1 to 3-minute videos.