Chiropractic Care for Musicians
Serious musicians can run into a lot of physical problems. Many of those problems involve posture, nerves, aches, and pain. These issues may affect their livelihood, their passion, their purpose, their dreams. Whether it's neck and shoulder pain from playing the drums or guitar, low back pain from sitting at a piano, or tendonitis of the wrist and elbow from practicing, you can't let it prevent you from playing.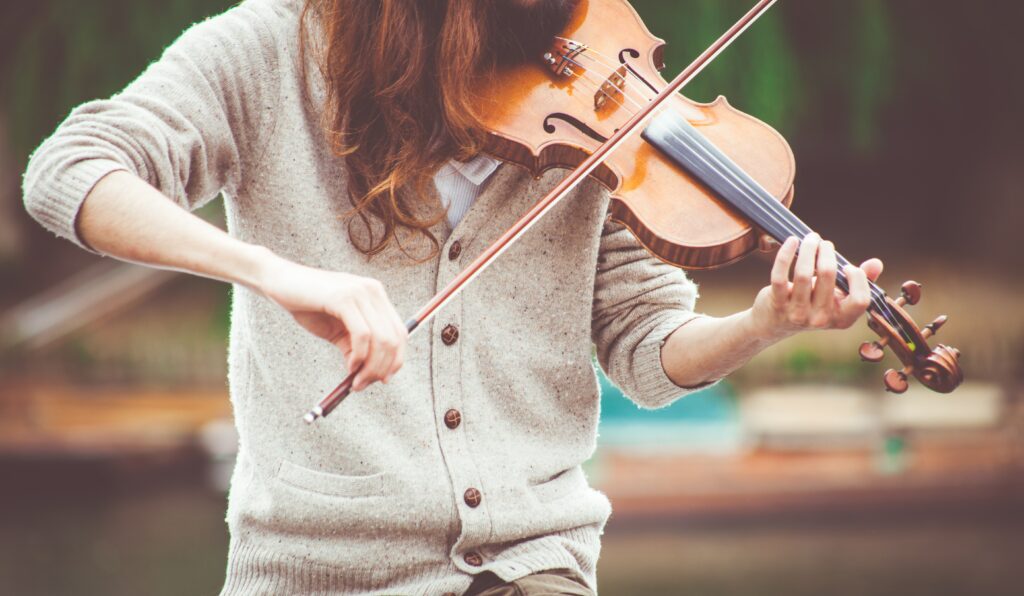 Dr. Lou has 20 years of experience in dealing with instrument-specific injuries, issues, and adaptations that may compromise a musician's ability to play at full capacity, and sometimes play period.
What Musicians Often Visit Us With:
Hand, wrist and elbow pain.
Tour bus soreness.
Maintenance adjustments while on the road.
Fear of worsening posture and pain.
Headache & Migraines.
Numbness and tingling in the arms and hands.
Drug-free pain solutions.
Improved speed and brain-hand connectivity.
You are in efficient and calculated hands 
Dr. Lou understands the sensitivity of working musicians, their concerns, and the risks involved if they don't heal. He also understands every minute of practice that got you to where you are today. All chiropractic care is calculated and safe. It is efficient from a time and financial perspective. Dr. Lou works to get you comfortable and stable as fast as possible without compromising safety or suggesting "taking a break from playing."
Dr. Lou has been working with musicians for over 20 years in all types of environments. His venue experience includes music festivals, outdoor venues and many of the most popular theaters and music halls in the northeast. His clients have included bands like Mumford & Sons, The Pixies, Trey Anastasio, Steve Vai, Blackberry Smoke, Tommy Emmanuel, Ziggy Marley & The Melody Makers, Eagles of Death Metal, The Punch Brothers, Gogol Bordello and a number of others. Urgency, precision, and quick results are necessary when dealing with bands on tour or local musicians wanting to play the way they want to play.
No chiropractor in the State of Maine has more experience with professional musicians than Dr. Lou.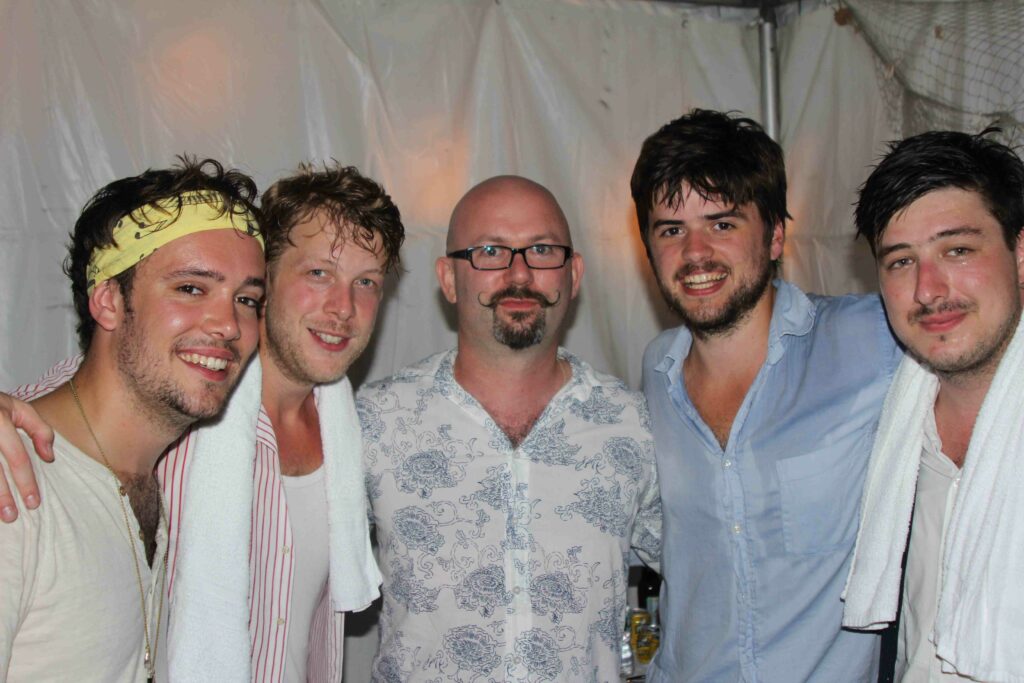 Dr. Lou with Mumford and Sons