Dr. Lou had an app created for you!
2023 is already so awesome!
Our office app was designed in 2022 for launch in 2023 to not only help you get better results with your care, but to make your care at our office even more exciting and fun! IF you are not an active patient at our office, no problem! The app is for you too! Everyone can start using it right away! (Detailed Instructions below)
The app has a lot of features that we want you to be familiar with so that you don't miss out on anything. Once you download the app using the QR code to get to the app, you will find the checklist below helpful in navigating the buttons at first glance. The steps below will be in order from left to right and top to bottom on the front page of the app.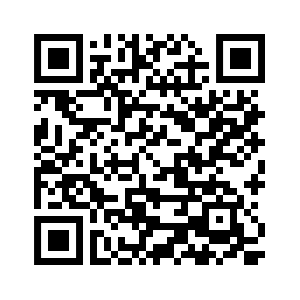 About us – This tab links to our website "about us" page. Learn more about our current staff at this tab.
Musicians – This tab is for musicians, and those of you who want to keep tabs on Dr. Lou's work with musicians. Whether your musician friends live locally or around the world, they can benefit from Dr. Lou's specialty in musician health, prevention, injury care, and tactical videos!
Review Us – This is a link to google reviews. If you are comfortable leaving us a 5 Star Review, we would appreciate it. As a thank you from us, that review will also earn you 1 jar of Dr. Lou's marinara sauce, AND one point in the marinara club, which is under the gold button entitled "Rewards" in the app. **The rewards are only available for pick up, and points earned must be added to your app/account in the office at the front desk.
Contact us – You can use the app to contact us directly with tremendous ease!
REWARDS – We love games. The rewards button leads to two very important pages. The first page is the "Patient Journey" page that when clicked will lead to a visit counter and validation button. Every time you complete 12 visits, you will earn rewards within the office. Each time you come in for your visit, you will scan a point generating QR code at the front desk. When you reach 12 visits, you will receive a prize, or points toward a larger prize. The second button is called "Dr. Lou's Marinara Club". Every time you refer someone to our office that becomes a patient, you will receive a jar of Dr. Lou's Marinara, as well as a point for your dedication to our office community. We will validate your referral by scanning a QR code at the front desk, which will add to your marinara club credits. When you reach 8 credits, you will receive an extra jar of sauce!
The Marinara Club rewards program will be retroactive to January 1, 2023! So if you have already engaged in awesome community action, you will be able to collect your points at the front desk at your next visit! Congratulations!
Request an appointment – New patients and existing patients may request an appointment and upload files to send to us, like insurance cards and drivers licenses, through this tab on the app. The office will let you know if that time and date is available. Because existing patients have their appointments scheduled ahead, this tab may be less valuable, but for new patients this will streamline things beautifully!
Patient Intake Form – This tab is for new patients and takes them directly to the paperwork that must be filled out prior to the first visit.
Exercises – This tab will help generate exercises for you based on your current needs for better function and strength. It can also be used to generate exercises if you are traveling or away, and need instant ideas for help navigating tension, stress, pain, or immobility. Dr. Lou also uses exercises as a tool for stabilizing your subluxation correction and paving the way to better stability and performance for your future. This tab is your ticket to the YOU of the future!
Store – Our app storefront is a quick way to gain access to our Metagenics supplement portal for online purchase of your supplements. Metagenics produces "top shelf" supplements with the highest standards of quality, consistency, and reliability. Dr. Lou has been personally taking Metagenics supplements for decades, and recommends them because of his personal experience with them. Like everything sold through JCA, the products are always tested and used personally by Dr. Lou before suggesting that they will be good for you. Merchandise and products are listed with images, a product request form is available as well. Shipping is possible for an additional fee. Please note that Dr. Lou's Marinara is not for sale. It may only be earned!
Consultation – You may request a consultation with Dr. Lou with this tab. All new patients are given the "14 day Family Benefit". This benefit is an offer for a free subluxation and postural evaluation with Dr. Lou, in the office, with you as well, to show you and your loved one how to evaluate posture to identify subluxation risk factors. It is performed at Dr. Lou's expense, and is helpful in identifying harmful Spinal (vertebral) Subluxation.
Submit a Video – This tab makes it easy to send us videos that earn you Marinara club points. Examples of videos that people send us, are the "When I think Chiropractor, I think Dr. Lou!" Series, or other video testimonials, or stories that help others find the healthcare that they need. Our YouTube channel has abundant examples of videos that other patients have made. You can always ask us if your idea for a video will be helpful! Our office is a community of like minded individuals who are encouraged to participate in the education of the masses about the chiropractic lifestyle. What is the lifestyle? Simply put, it's proactive, mindful, and it's drug free. It's based on your body's ability to heal itself, to adapt to your environment, and become healthier and stronger when taken care of. It involves care of the brain, nervous system, your spine and other vital structures, but without the use of surgery or chemical medications. Sharing your experience at our office could save lives, and that is no exaggeration. We witness miracles everyday with our patients.
Refer a friend – This tab makes it easy to refer a friend, family member or colleague to our office. By clicking the tab and sending the message on the page to someone you know, you can help nudge them in the direction of the help that you are pretty sure they need. If they need more info, they can easily request it, but for many, all they need is direction from someone they trust, and that someone is you! If your referral becomes a patient, you will be thanked with a jar of sauce and a Dr. Lou's Marinara Club point for every referral, earning you more and more of the sauce that our office has become locally famous for! Help a friend and enjoy dinner on Dr. Lou!
Blog – This tab is a link to Dr. Lou's blog. The blog is updated regularly with content that is helpful to all. Dr. Lou has decades of written content on this page, and everyone can find helpful information at the end of this link.
Assessment – This app tab is so cool. You can open the assessment page, type in your symptoms and the app will generate ideas for you to help yourself until you can get back into the office. Let's say you are on vacation in Europe and you have a "pillow accident" while you are sleeping. You wake up and can't turn your head. You describe your symptoms to the app, and it will instantly provide you with exercises, suggestions, stretches, and other helpful tips to get over your symptoms, and get back to your trip to the Eiffel Tower, or other vacation related fun. This tool can change the way that you control your own health, empowering you "on the fly" and when our team is not immediately available because of your location or situation.
Daily Positivity – Our app uses "Happify" to provide you with helpful mental health information from experts around the world. When you click on this tab, you will then be able to sign up, or just scroll down through the mood boosting tips, mental health exercises, and other tools to navigate a complicated cerebral world. This tab also includes help for "Attitude Adjustments" to help you plan your life for success, get through your day with fewer self defeating thoughts, and to promote positive thoughts in a sometimes negative world. We added this tab because it is really great, really helpful to all, and it's free!
Testimonials – This link shares dozens and dozens of video testimonials from patients of ours. Our YouTube channel (MaineChiropractor) has over 600 videos, many of which are testimonials and reviews. These are great to share with friends considering care at our office, but they are also great for you, if you want to find someone who came to us with symptoms like yours, and hear their story. If you submit an unedited video like the ones here, you will of course earn a jar of Dr. Lou's Marinara, and earn a point for a bonus jar of sauce when you reach 8 points! YAY!
Social – Our local and international community is vast. That community is very involved online on social media platforms like Facebook, Instagram, Twitter and YouTube. The links at this tab will take you directly to our online communities on each of these platforms. There is an incredible abundance of information, thought, and relationship building going on our pages at these various outlets. We strongly encourage your participation and observation of these pages. Engagement in the healing process has been shown to get you better results in a shorter period of time!
*Unfortunately, Dr. Lou's Marinara Sauce, and the benefits of Dr. Lou's Marinara Club, are only available locally in Maine. International and Interstate shipping capabilities and availability do not exist at this time. Hard good merchandise listed on the app, like t-shirts, shopping bags, mustache wax, stickers, and other non perishable goods are available for shipping worldwide.
Dr. Lou is a chiropractor in Portland, Maine with specialties in Acupuncture and Chinese medicine, Musicians health and injuries, and he is board certified in perinatal and pediatric chiropractic care. Dr. Lou has been in practice for over 20 years. His office, located in Portland, is always accepting patients who take their health seriously. To apply for care and a consultation that will identify whether you qualify you for care, please call (207) SPINAL-1 (774-6251).